The first time I organised a trade show – maybe back in 2004 or 2005 – I was astounded by the number of things I had to do – and quite scarily were the number of things that I didn't realise would have to be booked separately such as lighting and plug sockets! This month's Blue Paper is now online and is called Trade Show Know How – our paper covers all the basics – from choosing the show that'll be right for you to packing up on the last day … if you're considering venturing into exhibiting I'm sure you'll find it useful!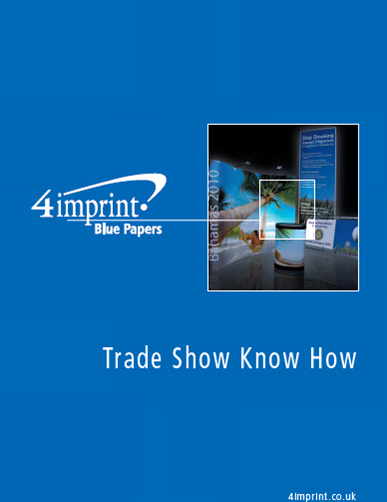 We're also now planning our 2012 Blue Papers and wondered if anyone has any suggestions for topics they'd like to see covered; please email me with your thoughts!
PS – As you might expect, in my opionion we always (!) have the very best promotional items and printed bags by far on our stand (there are a few ideas below!) – that bit was easy for me to plan – of course, I'd be happy to share my ideas with you if you want to woo the best visitors to your stand!