Classic design starts here!
Check out this metal version of the original hexagonal BIC® Cristal Pen (y'know it's the one from school!)

This fabulous writer, called BIC® Cristal Re New features a durable matte silver metal barrel and has matching recycled plastic cap. The cut away design shows if it is blue or black ink – and you get to choose your ink colour too.
And what's more, they're also refillable! Inside the gift box you'll receive 2 additional refills (ie you get 3 in total) to keep you writing for a very long time!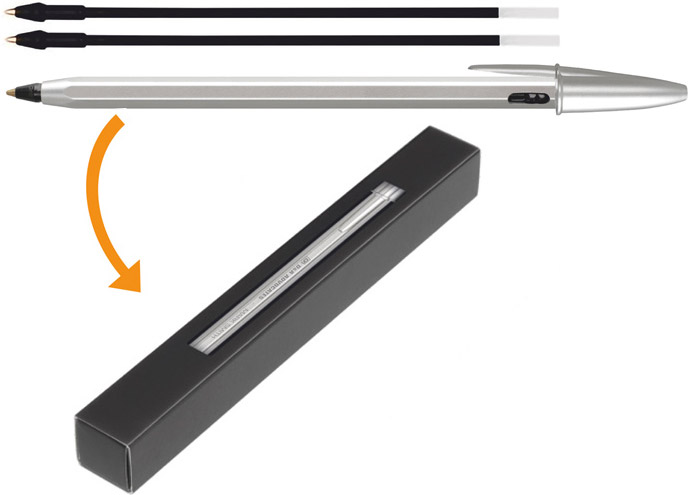 Due to its timeless hexagonal shape, the personalisation area is long but slim, yet as you can see it's just perfect for a web address!
Order now engraved with your web address, a marketing slogan or your contact info, these fab BIC Pens are available from just 25 units!