A giveaway that sits on a desktop is a sure winner, as your recipient will see your logo and branding every day!
Coasters, desk calendars, desk pads, phone stands, mousemats and more still remain as popular as ever.
Yet in this post I wanted to point out 2 fab tech additions, the Hopper 3 Port Hub & Phone Stand and the Shine 4 Port Desk Hub.
* Unique desktop phone/tablet stand with 3 USB ports to the back
* Cable storage under white panel, micro USB to USB charging cable included
* Your logo is printed to the lower section to show off your logo when stand is in use



* Keep their workspace lit and organised – and your logo nearby!
* 4 in 1; it's a pen pot with a light, there's a slide out phone stand as well 4 USB ports for charging and powering devices
* To light up the hub, connect it to a power source and press the button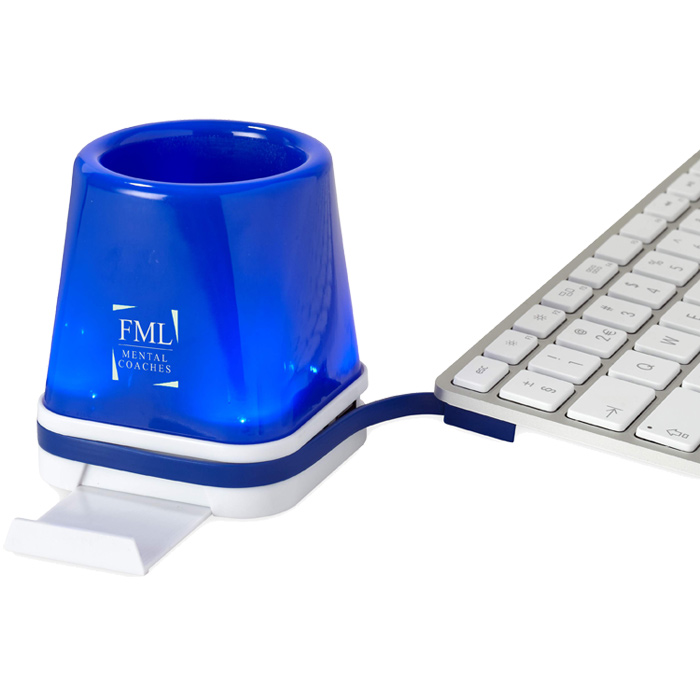 Whatever gift you choose, your logo will sit proud on their desks for a long time to come!