We've just received delivery of our 2019 Business Gifts catalogue which features items for the office such as Moleskine Notebooks, Metal Pens and Desk Calendars plus there are plenty of Sweet Treats for the festive season ahead.
We've also included items that can be used at home like Bottle Openers, Blankets and Torches alongside ideas for outdoors such as Ice Scrapers and Umbrellas.
One amazing-value desk calendar we love is 'Quad' – and it's guaranteed to get you a hot-spot on their desks for the next 12 months!
* Sturdy 350g white laminated card to ensure it'll last the duration.
* Named 'Quad' as months are displayed in blocks of 3 (January to March, April to June, July to September, October to December), recipient just refolds every quarter to display the 3 months ahead.
* Arrives flat meaning it's ideal for posting as well as quick and easy assembly.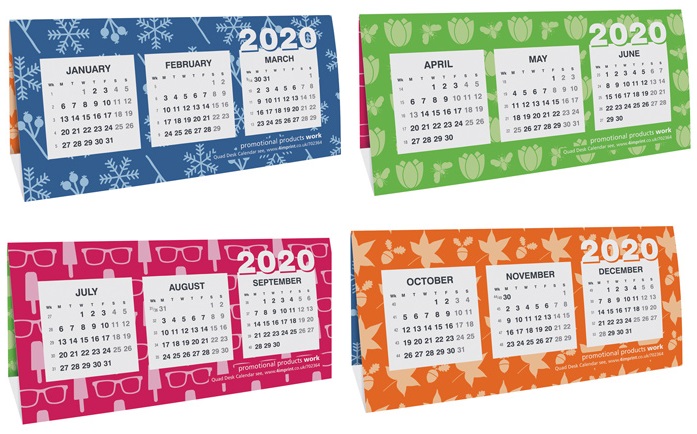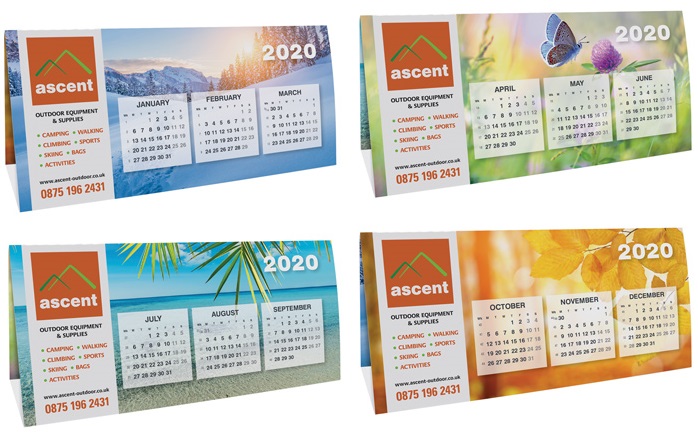 Quad Calendar price includes a full colour print to the whole calendar, but if you do not have your own imagery/design, we can colour the card (base colour is white) any colour you'd like or we can feature the seasonal images above – just let us know!