Here's hoping your Valentine spoils you today! And if a romantic card leads onto planning your 'Big Day' … we can help too!
Although 4imprint sell primarily to businesses – we often get requests for printed wedding favours – so offer a range of personalised items that can be ordered for your wedding.
Check out our cute & fun bride & groom message bugs,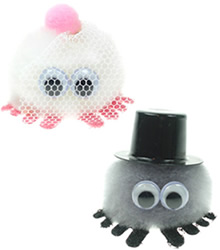 printed boxes of Love Hearts, printed labels on bags of Milk Chocolate Hearts and lots more!