If only the weather would read the memo that summer is fast approaching!
Despite the chill in the air, we're cracking on with ideas for your summer themed promotions.
A couple of new stress shape additions made me smile, we have a Stress Beach Ball, a Stress Suitcase, a Stress Globe and last by not least there's a Stress Sunshine! Stress Shapes are always popular and we love the nod to summer these handy giveaways bring.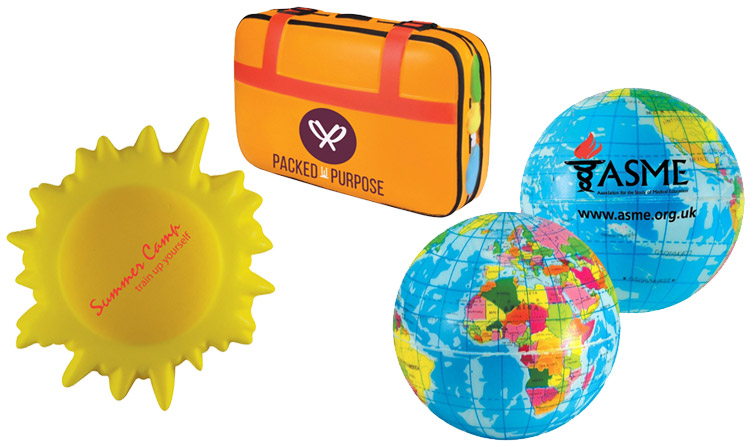 We also invite you to take a seat (inside or outside) as we've added a couple of Deck Chairs too! The fabric on a couple of the chairs is printed digitally meaning any colour or design is achievable. As well as for use in the garden, Deck Chairs are perfect for a staff break-out or reception area plus they can be used to rest weary legs at trade shows and exhibitions!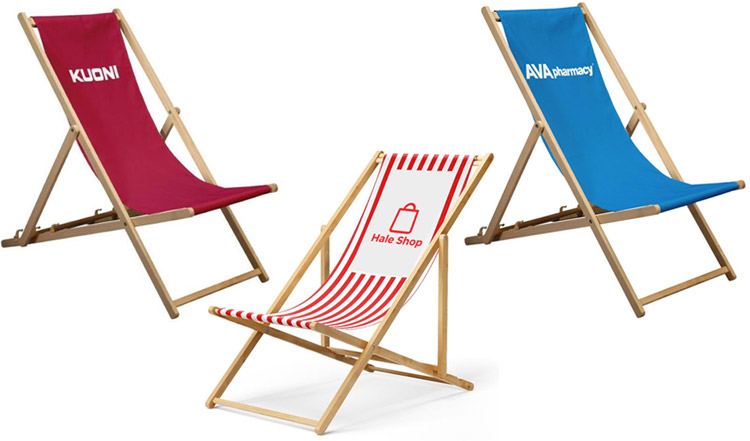 And finally (for today) we have a solution to prevent bugs getting into drinks with our range of Drink Safe Covers. Sized for cans or glasses, these hardwearing logo-branded 'discs' sit on a can or glass to stop summer time pests taking a sip of their drink (oh, did I mention we have Drink Stirrers too – cocktail anyone?!)