Last year colleagues and customers grew and shared photos of Sunflowers grown from our Seed Packets – they definitely brightened up 2020.
We've just added a new product to our range – designed like a matchbook these Seedsticks come with 3, 5 or 10 seeds inside with a huge choice of seeds and herbs to choose from. Great value, our price includes a full colour print to the inside and outside of the card cover. They're easy to post and easy to grow, and are sure to be popular with any audience – go on, let your logo blossom and bloom!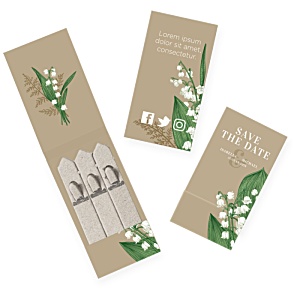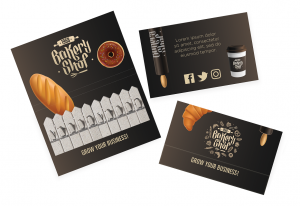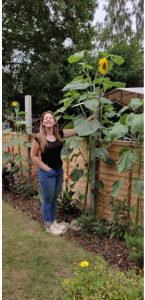 Seedsticks, available from 100 units
Flowers: Chamomile, Corn Marigold, Corn Chamomile, Forget-me-Not, Lavender, Love in a Mist, Ox Eye Daisy, Poppy, Wildfower Mix.
Herbs: Basil, Chives, Cress, Herb Mix, Mint, Parsley, Thyme.
Kirstie and the superb sunflower grown from this little packet!