Brew up a storm! If you're looking to make an important announcement or a big bold statement – our New & Exclusive "Outburst Coasters" could be just the answer!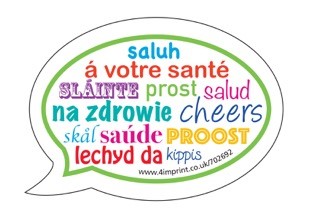 These sturdy, high quality coasters in the shape of a speech-bubble offer an amazing print area for your logo & message.
White coasters are available printed from just 100 units and can be printed quickly; or from 250 any colour is possible (takes a little longer). If you wish, we can add an 'inner keyline' to your artwork (we'd print the same colour as your logo/design on the 1 colour option).
This is definitely a quirky giveaway that's sure to get you a key spot on your recipient's desk.