We've just added a couple of new Sweatshirts and Hoodies to the range – and the prices include a full colour transfer too!
Whether you're looking for a zipped hoodie or a classic sweat we can help – both are available printed with your logo from just 10 units and can be delivered really quickly!
Each comes in 7 colours as well as 2 fits; choose a regular (unisex) or tapered fit for women and on the most popular colours sizes go from XS to 5XL!
Ideal for the 'office office' or the home office, on the go, to wear in a shop front or warehouse – we're sure these poly/cotton garments will be well received.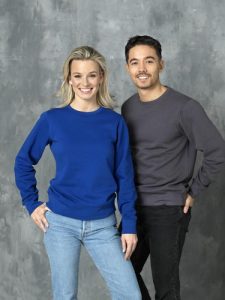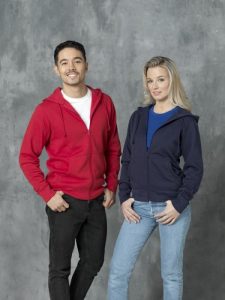 Left – Zenon printed Sweatshirts
Right – Theron printed Hoodies