We continue to see more and more items made with recyclable and recycled materials as well as more sustainable options made with organic cotton, wood and grasses like bamboo and wheat.
We're also seeing alternate materials being recycled and brought into the promotional marketplace and today I write about the latest new recycled material – Milk Cartons! When you get a moment – check out the Dairy Dream Collection.
The Dairy Dream range is part-made with recycled milk cartons and gives items such as the 200 sheets of the Memo Block an eye-catching speckled finish. The Mini Block as well as the Notebooks in the range carry a stamped icon to show the items are derived from milk cartons.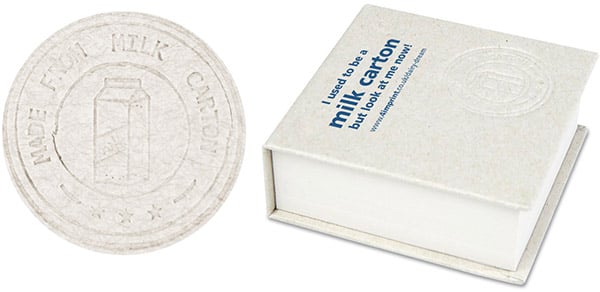 We also love the ballpen from the same range which has a choice of clip/trim colours and is available printed with your logo from just 250 units.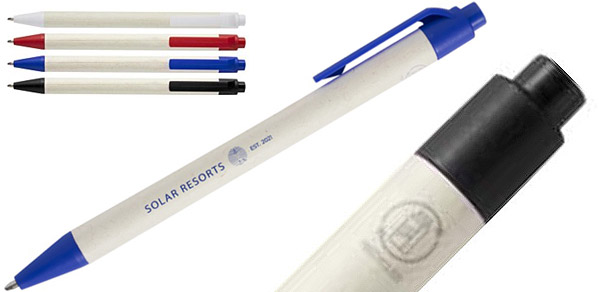 And finally, an item that's twice as nice and twice as handy (ok, I am MILKing it now!) is an option that combines both the pen with an 80 sheet notebook. Again with a choice of trim colours and the stamped icon to the cover, plus each sheet carries a small graphic of a milk carton too!