Our most popular promotional teddy bears are these 2 chaps!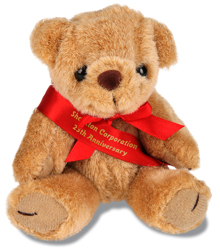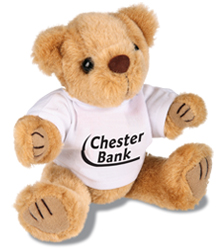 I've just been reading an amusing Travelodge press release about the number of adults (a third!) who take their favourite soft toys to bed with them. The survey revealed 35% of adults admitted they sleep with their teddy because they found cuddling their bear comforting and that the calming feeling of a bear hug helps them to de-stress after a hard day.
Another key finding from the research was that 14% of parents surveyed said they'd passed down their favourite bear to their children as a keepsake … so next time you're looking to order some promotional items – just think of the many years of brand exposure you could get if you order printed teddy bears!