Over the last few years our range of Promotional Sunglasses has continued to grow.
Sun Ray Sunglasses remain the best seller, low-cost and in a huge range of colours they're a sound choice for them – and your logo!
We continue to see items part-made with wood growing in popularity – and now we see this in sunglasses!
Two new additions are the Woodie Sunglasses and the Aloha Bamboo Sunglasses.
Woodie, as the name suggests offer a natural finish, whilst the Aloha (great name!) has arms made with bamboo and on-trend mirrored lenses.
View our full range of printed sunglasses, a great way to protect their eyes and promote your brand!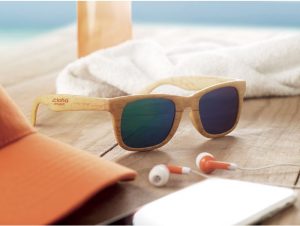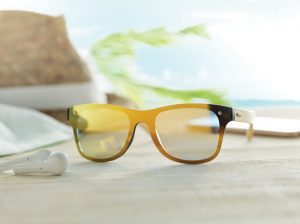 Left: Woodie Sunglasses
Right: Aloha Bamboo Sunglasses