Looking for a multi-functional giveaway? Well look no further!
We've offered these handy System Tool Stylus Pens for a while but it's gained increased popularity now since Ant bought one for Dec for his birthday (look it up on YouTube!)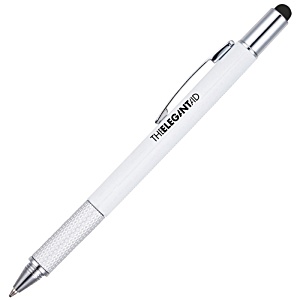 With its hexagonal white barrel this pen is already eye-catching! Plus there's so much more:
Black ink pen
Coloured soft stylus (3 to choose from) to use with tech devices
Slot & Phillips screwdriver heads
Ruler (cm and inch)
Spirit level
Slim print area that's ideal for a web address to the barrel of these plastic promotional pen tools.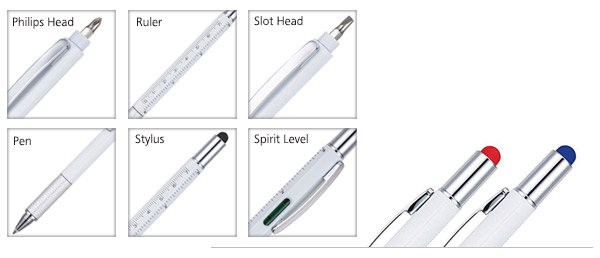 If you'd prefer a metal version, there's a similar metal pen tool that comes in black and silver, and for an exec finish the metal Systemo 6 Pen is also available in a gift box.