How on earth is it the end of August already?! This year (and I know I say it often) is just flying by!
The Merchandisers (our wonderful team who select promo items for our ever-expanding product range) are working with some great new suppliers, and, day in day out, are adding fab new ideas to the wide range of product categories we offer.
We're already planning our own marketing materials for Q1 2020 but before we share some of those plans, I wanted to highlight our exclusive BEE Designs that Sam, our Designer, has had great fun producing. We've also received great feedback from customers with whom we've shared them. It started with an Americano Brite Travel Mug and then a Trolley Coin Keyring followed by a A5 Wiro Notebook with a full colour cover.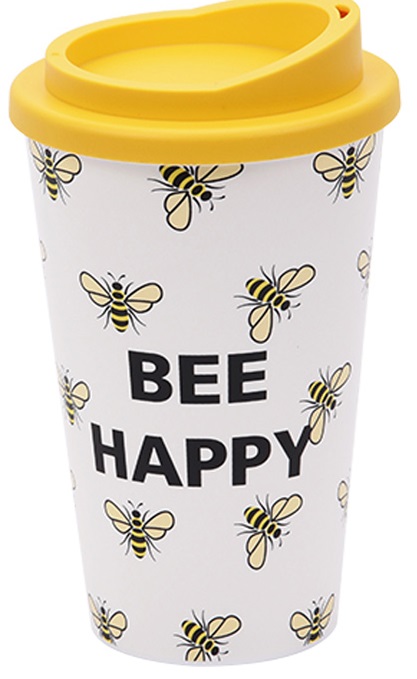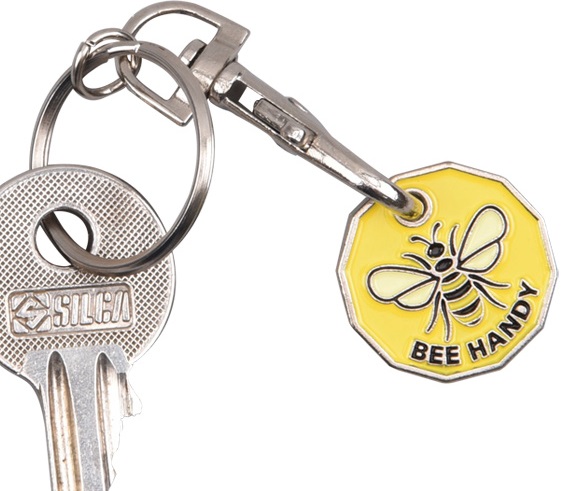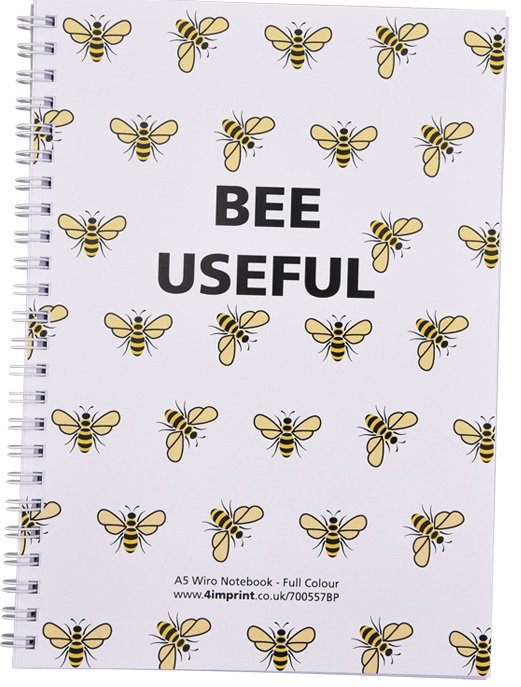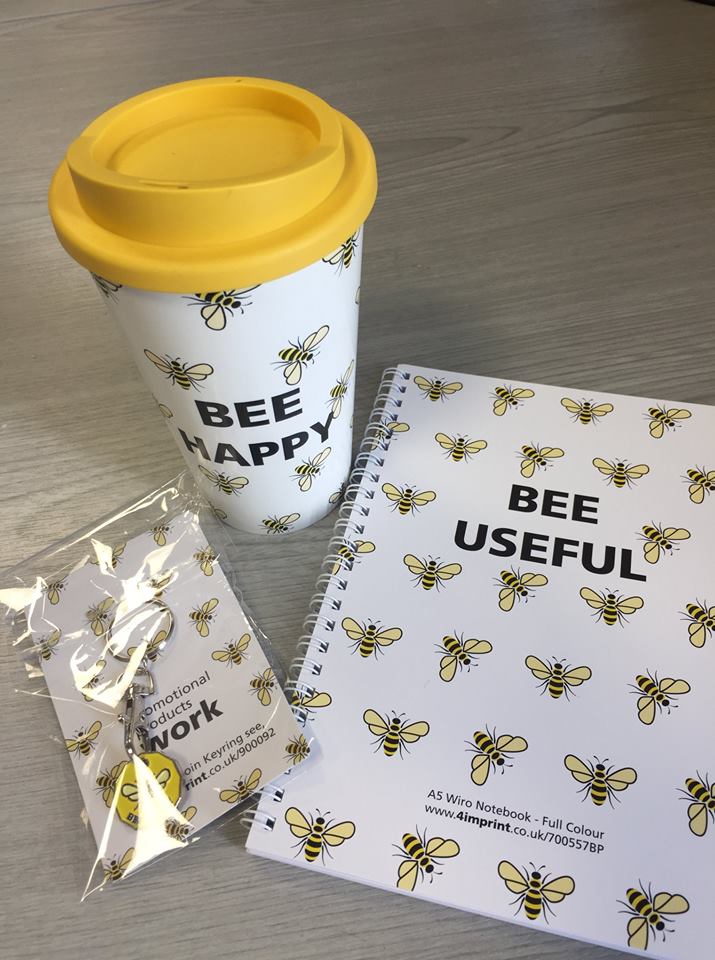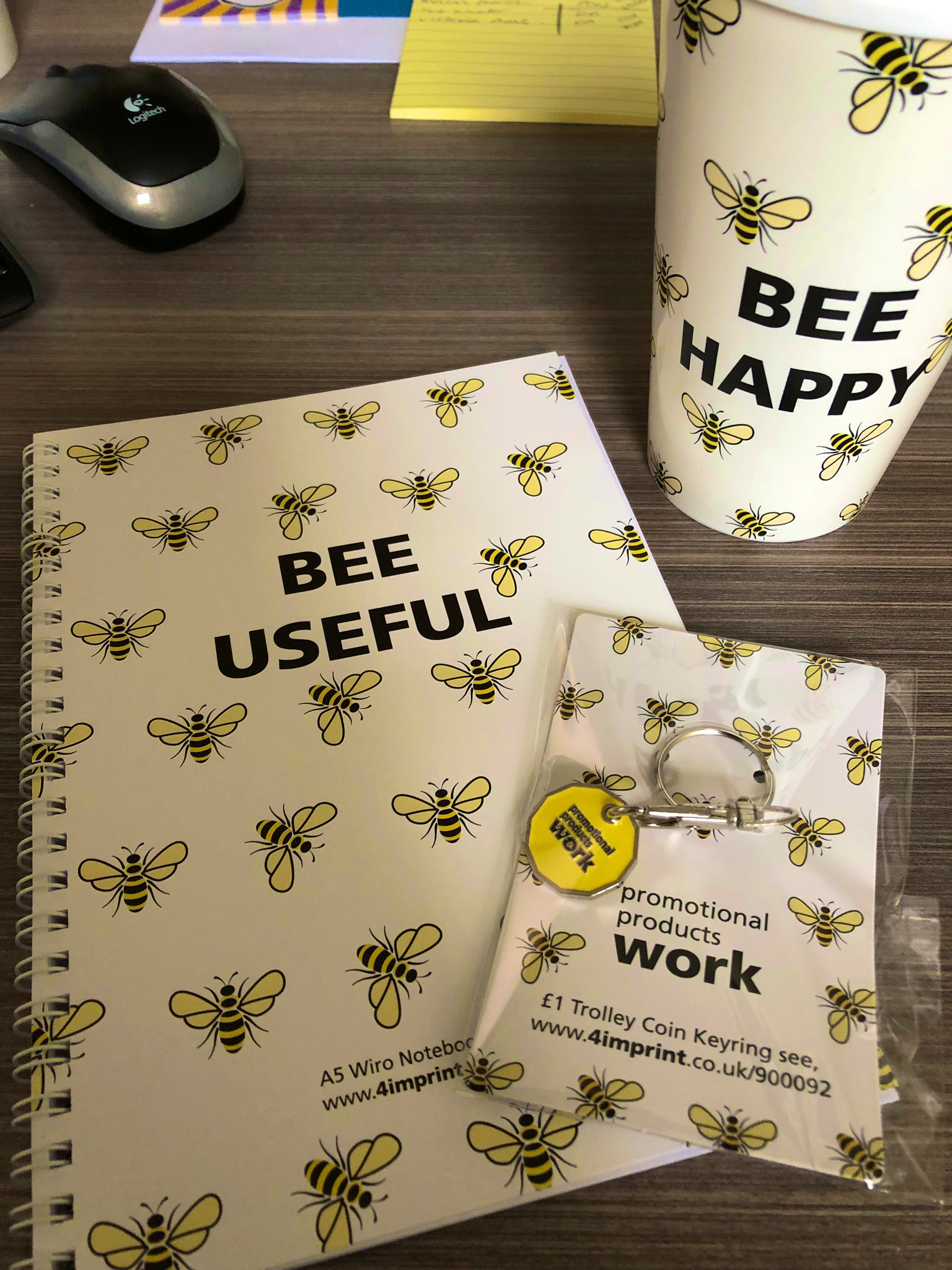 We then had a little fun with a FARE umbrella with a canopy made from recycled bottles and the fabulous Duke Vacuum Bottles.
And, drum-roll please, in September we'll showcase the latest additions a Dye-Sub Cambridge Mug and a 2D PVC Coaster – wow, we're buzzing!
As with all our exclusive designs we'd be happy to adapt our BEEs and add your logo and details alongside for your own promotions – just give us a buzz!