In this post I wanted to highlight 2 popular items that have had a trendy make-over!
The first is my all-time fave pen – the BIC 4 Colour. These ever popular multi-ink pens have been revamped to look like they are made from wood! There are 4 fabulous wood-look barrel colours all complemented with a crisp white upper. For them the choice of inks will make these pens offering 4 different ink colours (black, blue, red or green) ideal for working on their proposals, homework or projects, and for you they offer an excellent print area for your logo and brand message.
Secondly, there a few new additions to the Cove Water Bottle Range. As well as the colourful, low-cost Tritan option, there's now an eye-catching 500ml bottle with a wood-effect finish. Like the other copper vacuum models in this collection, this new bottle also provides long-lasting temperature retention for both hot and cold drinks and comes in 2 wood-like colours both with silver screw-on caps. You can choose to have them printed or engraved, plus, for distribution ease they come in a recycled cardboard gift box.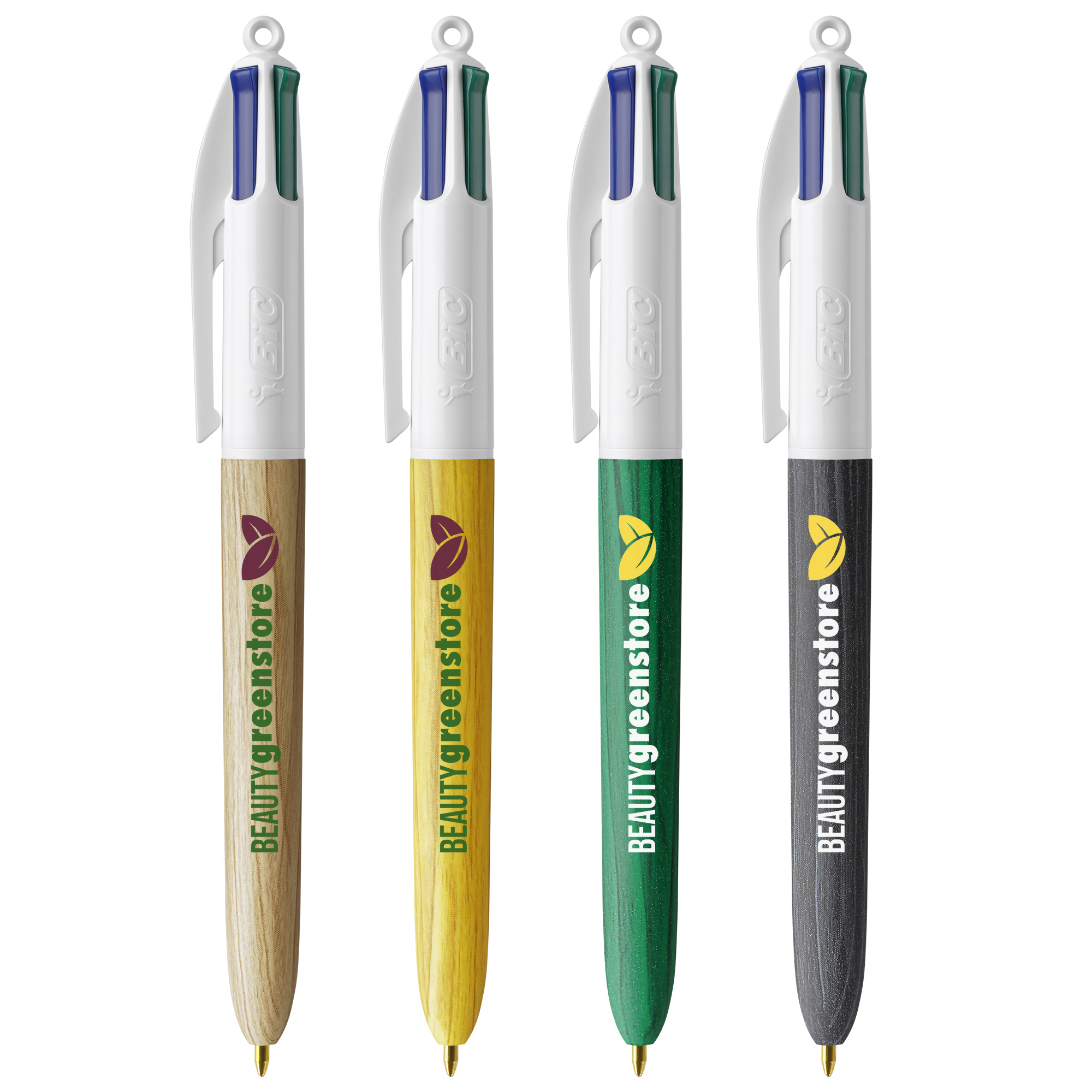 303264, BIC® 4 Colour Wood-Look Pen
703481, Cove 500ml Wood-Look Vacuum Insulated Bottle