Wow, we've just added to the site yummy jelly beans from The Jelly Bean Factory.  Grab 40g (we'll be adding other sizes soon) of  jelly beans in a personalised pouch and make your customers & staff beam from ear to ear when you hand them out!
All 36 flavours of Gourmet Jelly Bean are made from only natural colours and natural flavours and what's more they are GMO, gelatine, gluten & nut free, they're Halal compliant and suitable for vegetarians – so everyone can enjoy them!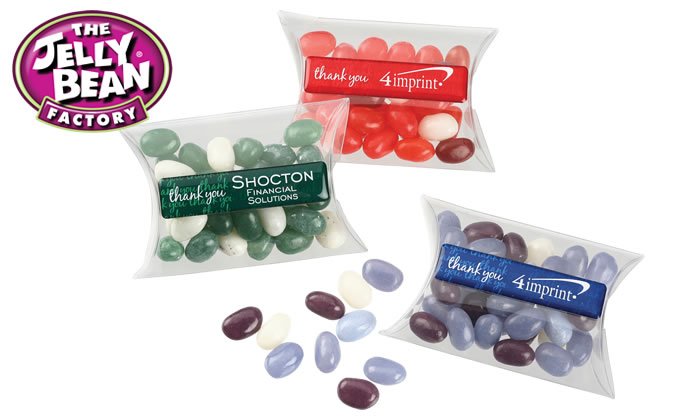 The only problem is really which flavour to choose; is it too early for a Pina Colada or two?!