My daughter received a printed puzzle tray the other day – and as she's just 3 – once it got 'messed up' she couldn't fix it … I quickly 'saved the day' by rearranging the tiles and passed it back to her.
That then got me thinking about my first ever Rubik's Cube – I was about 9 – and we went camping in France by coach – to pass the million hours the journey was going to take I'd been equipped with pencils, pads and a brand new Rubik's Cube!
Like my daughter I quickly got furious that I couldn't get all the colours back together … but after a few days of trying – "ta – da" – I'd done it! I proudly showed my Dad the Cube – he studied it intensely – then said – 'why are all the stickers wonky?' …. I denied I'd spent 3 days carefully picking off the stickers … but was never believed!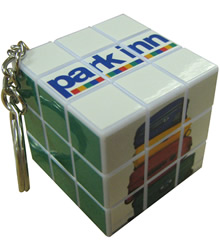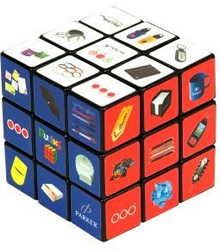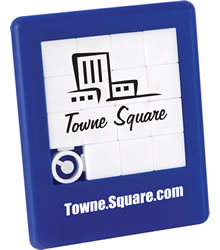 We've just added 2 Rubik's Cube Puzzles to our range of puzzles – so if you fancy challenging your customers they'd make for a great promotional gift!