4imprint's exclusive promotional items are designed to offer great value and to help you stand out from the crowd.
We've launched two new exclusive pens this month (Torino Pen and San Antonio Pen) and there's a couple more that'll be availale by the end of June – and rest assured we're always working on the next fab item … here's a sneaky peak of a couple of promotional items in development.
Below – Best selling Curvy Pen with page flags in a handy zipped pouch.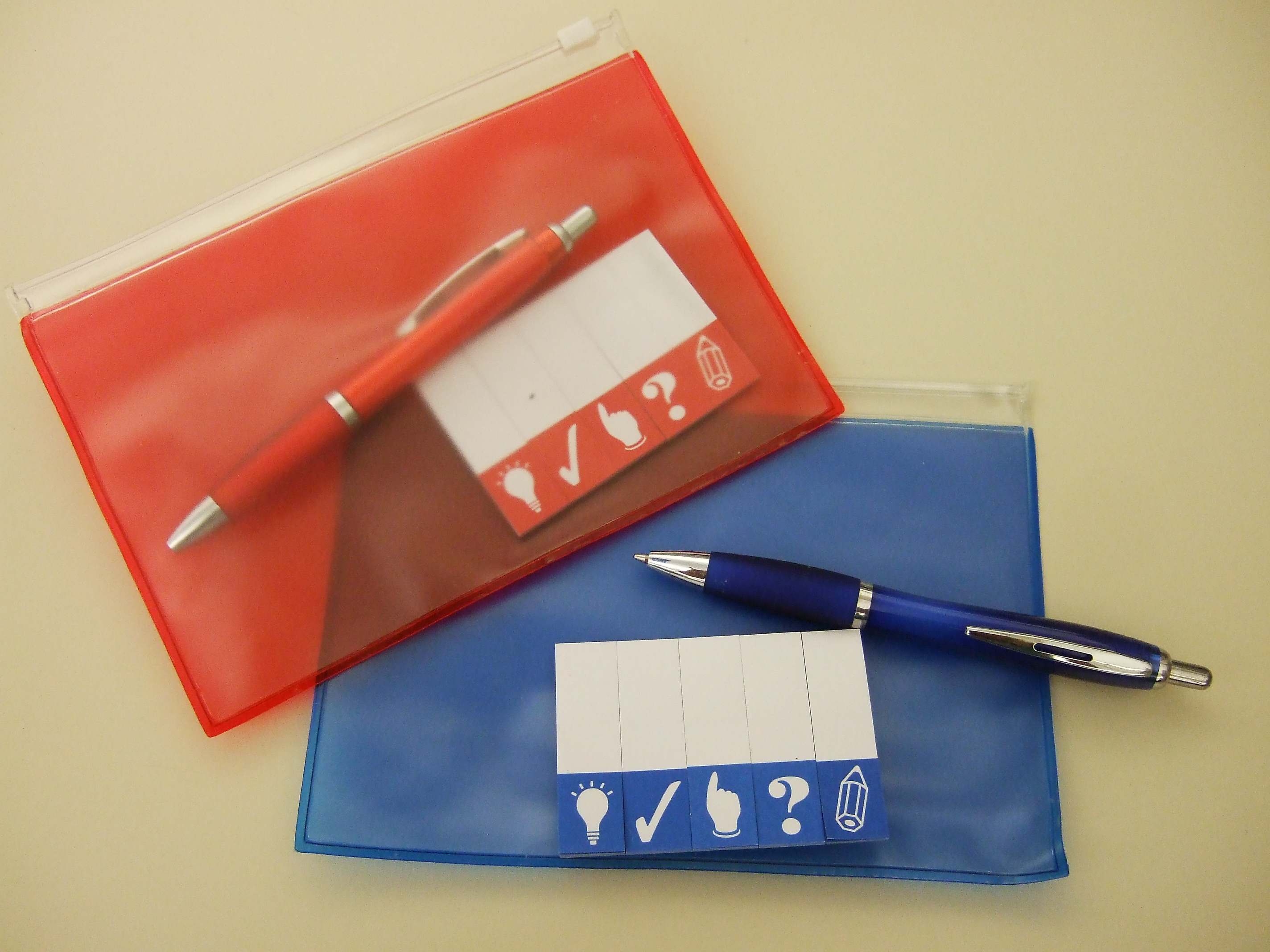 Below – I'm sure this is going to be a winning 3 in 1 combo – colourful polyprop outer with page flags & sticky notes inside and a mini promotional pen too!
As I said, these promotional items are still undergoing some tweaks and the final stages of sampling, but watch this space and I'll let you know when they are available!