Our ever-popular Americano Travel Mug range continues to grow in both popularity and variations!
Recent additions include the all-black version made from 100% recycled plastic and it's companion the same recycled mug but with a standard lid (so 75% recycled materials) to allow you to add a pop of colour to your giveaway.
And this month we've launched the latest addition, the Americano Pure which in 'the current climate' is sure to be well received.
This crisp, clean, all-white version provides antimicrobial protection for its entire lifetime due to the addition of an antimicrobial agent in the manufacturing process. The Biomaster additive helps keep surfaces clean and hygienic and helps reduces the risk of cross-contamination.
Testing conducted by Industrial Microbiological Services advises the antimicrobial agent reduces the growth of harmful bacteria by 99.95% – and the graphic below shows how …..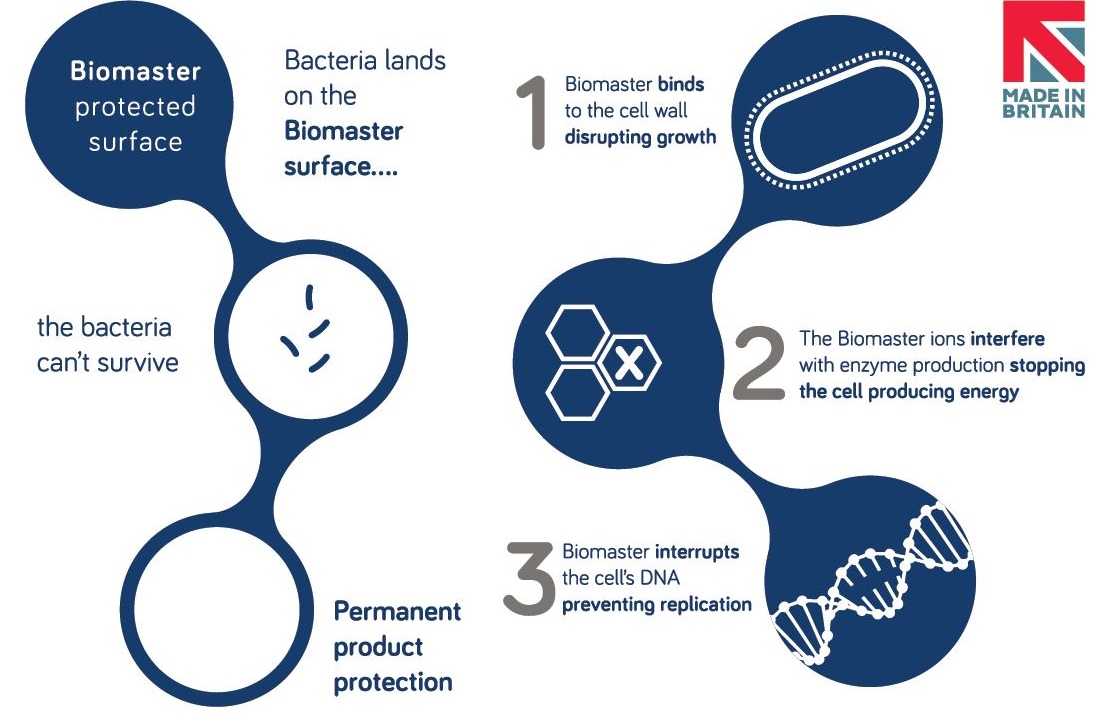 We can't think of a sector that won't think this is a great idea, but it goes without saying these fab Travel Mugs will be just perfect for the NHS, clinical settings such as doctors, clinics, dentists, chemists and more. And what's more the white finish will look great printed with any logo … plus as the Americano offers a large wrap-around print area, if you'd like the message and Biomaster logo as we've shown – we can add your details to the other side in the same colour print.
Plus, it's worth mentioning the additive doesn't affect the recyclability of the mug and it remains fully recyclable at the end of its life (plus initially it will arrive in a home compostable bag).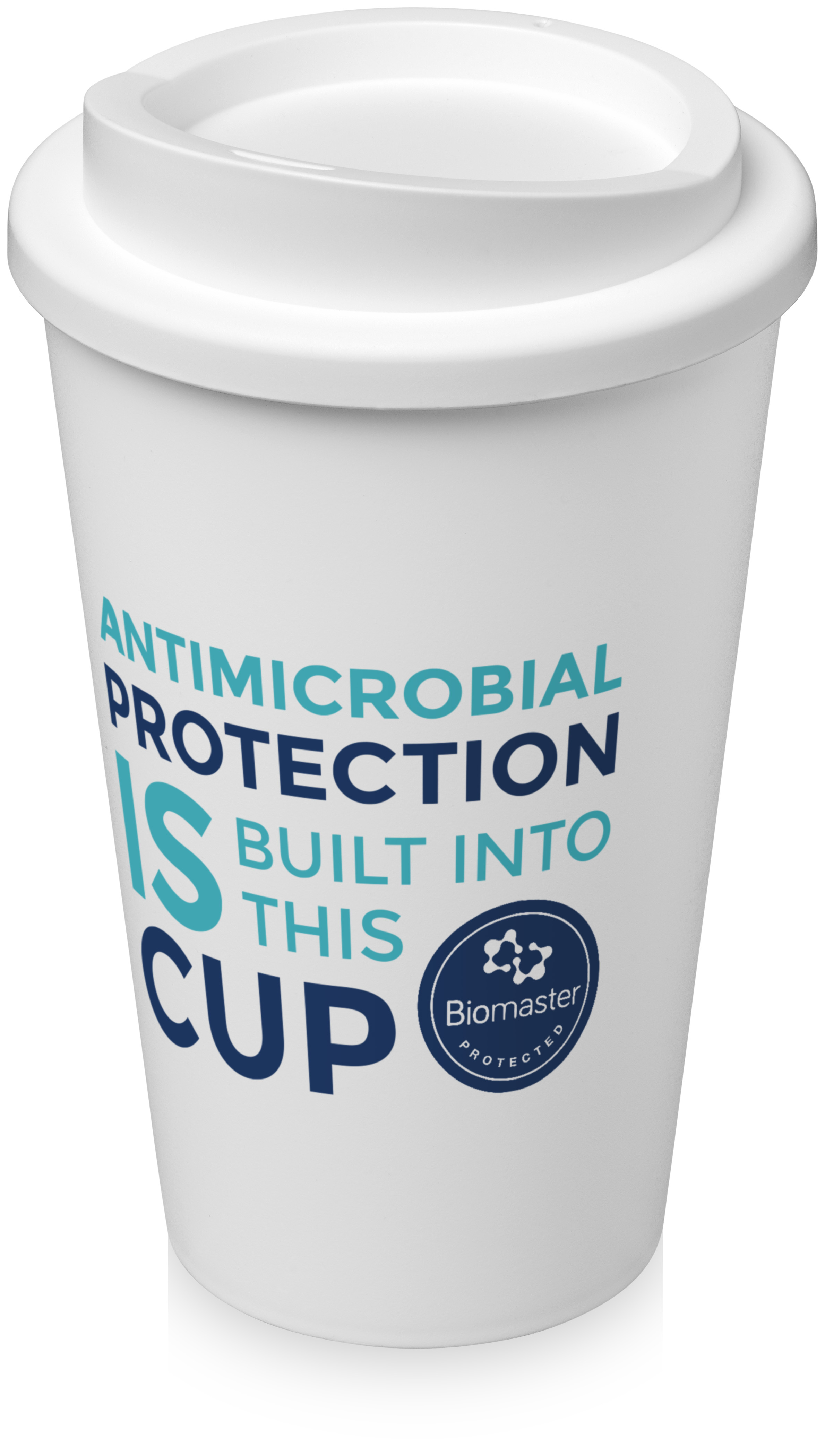 Americano Pure Travel Mug is a white 350ml double-walled (suitable for hot drinks) travel mug with a secure screw-on lid.
* Image shown represents a 2 colour design.