rHIPS.b is a UK made material that has been exclusively designed for the promotional products industry.
It's manufactured from 100% waste (no virgin materials) and is fully biodegradable in any composter!
The material that's presented in a range of speckled muted colours is broken down by over 600 naturally occurring microbes and will biodegrade 200 times faster than regular plastic.
This innovative biodegradable product range includes a Coaster, Ruler, Webcam Cover and a couple of Keyrings in addition to a handy Spork.
Spork! Pardon?
A Spork is a combined SPOon and FoRK and is perfect for lunches on the go, their office drawer – and your full colour logo! Not only are they fully biodegradable (meaning no more single-use cutlery waste) they are also super handy and come in five fabulous nature-inspired colours.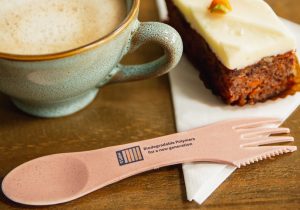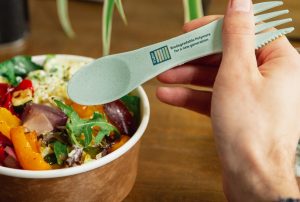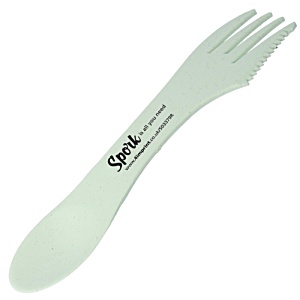 Check out the other biodegradable Spork colours!