If you're looking for ideas to keep children occupied colouring sets are worth consideration!
We have felt pens, crayons and coloured pencils in a range of tubes and boxes and some sets come with sheets to colour
Two of our favourites are the Kids Colour-In Bag & Crayons and the 19 piece Pencil and Crayon Set.
Kids Colour-In Bag & Crayons
* Mini, white non-woven polypropylene tote bag and a pre-printed outlined animal design to one side ready to be coloured with the 5 crayons provided.
* Kids will love to make the design their own, making this a great giveaway for cafes, restaurants, airlines, travel companies etc.
* Price includes crayons in red, blue, yellow, black, green and a 1 colour print to the bag (opposite side to animal design).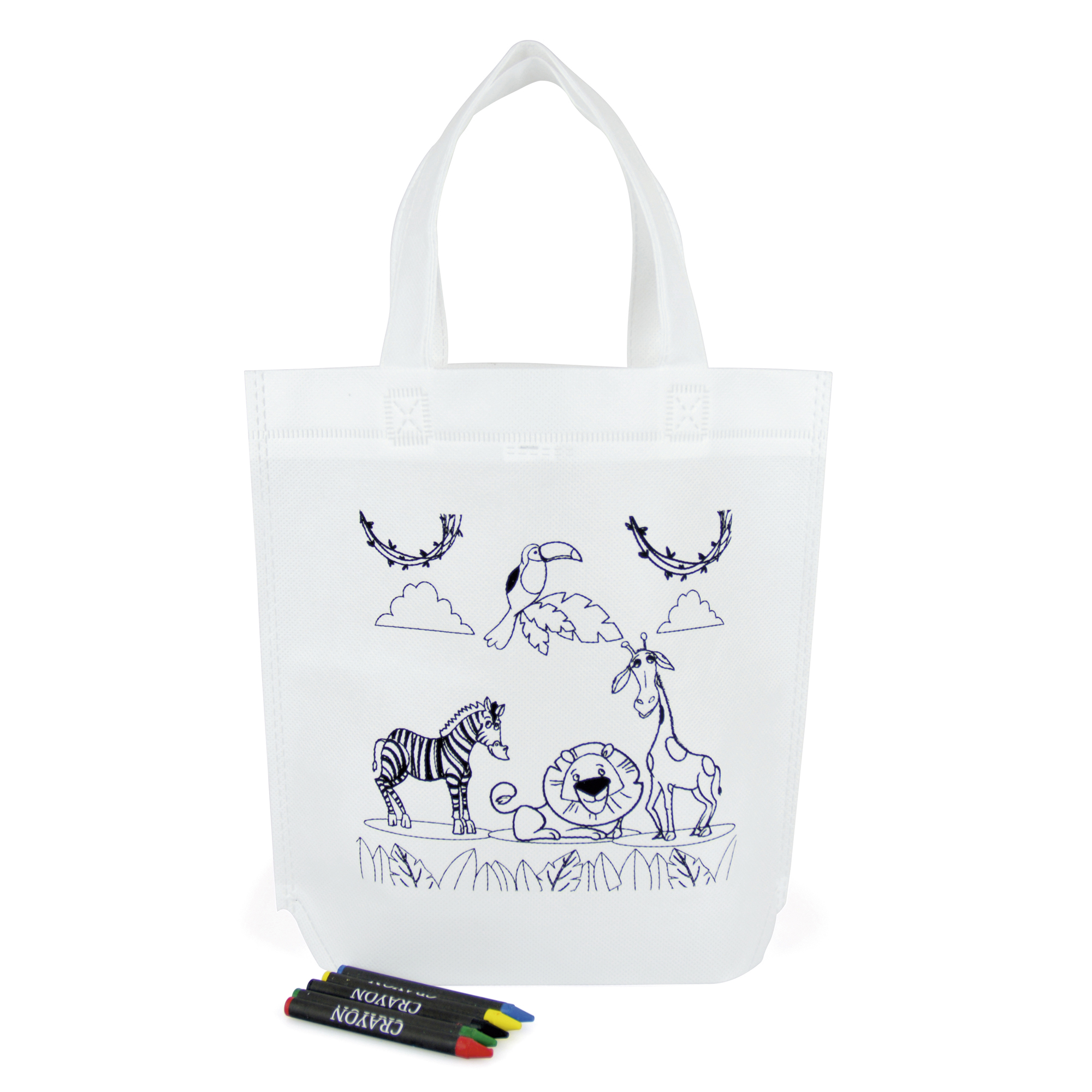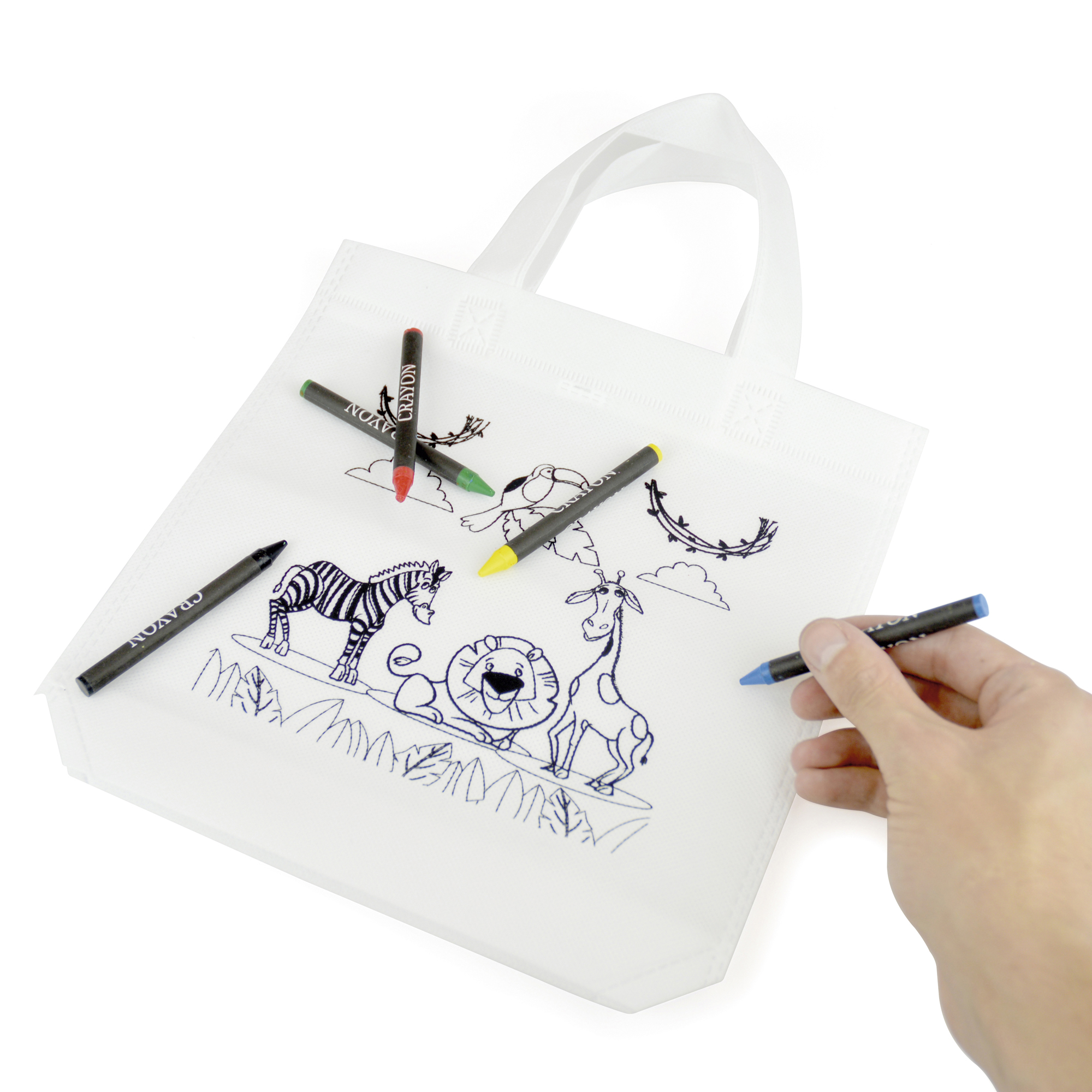 Pencil and Crayon Set
* Colour till their heart's content!
* Handy boxed set containing 9 coloured wax crayons and 10 coloured pencils.
* Your logo is printed to the front of the box below the window.