What does your favourite font say about you or your business?
We've taken an in depth look into the typefaces we use every day and have discovered that almost 70% of us believe the font we choose is as revealing as what we write.
Check out our latest infographic …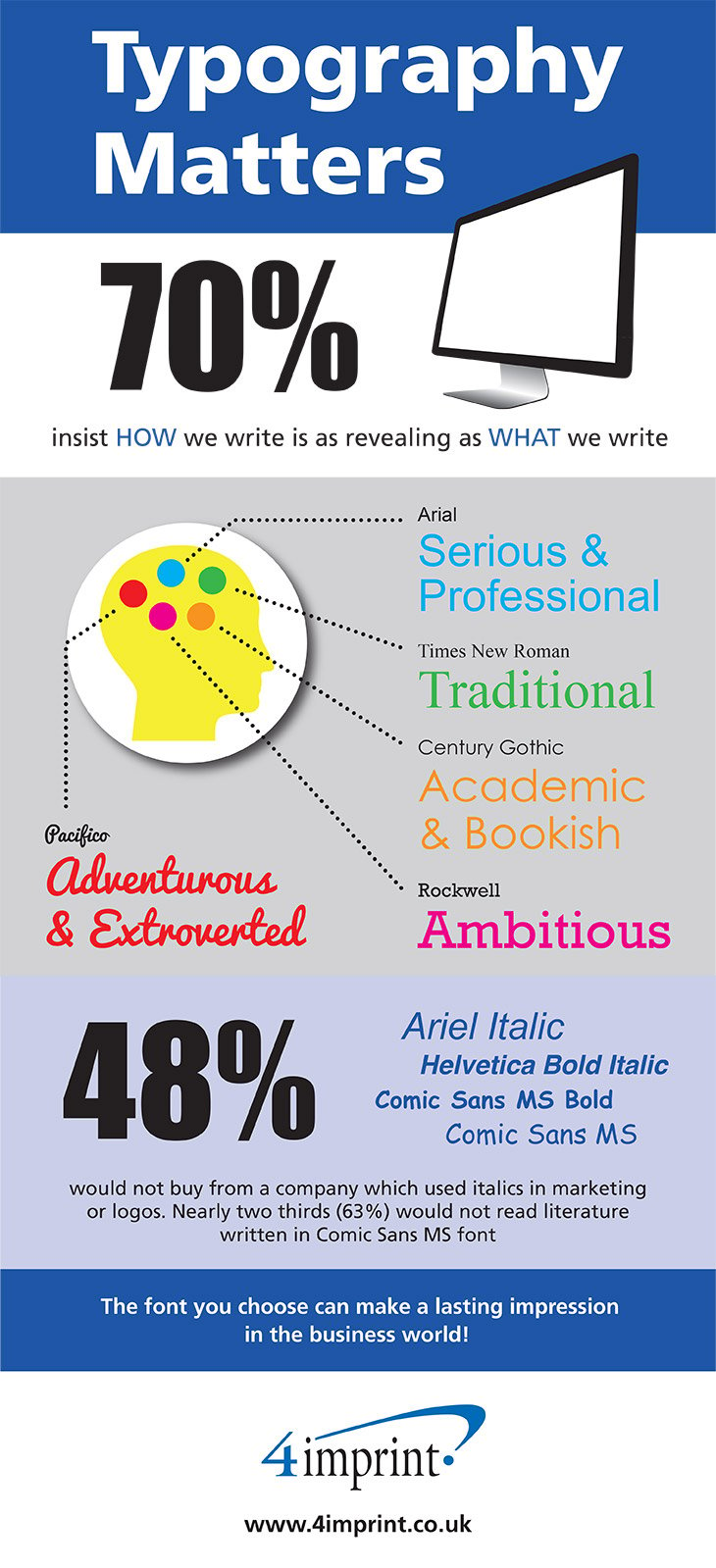 Independent research commissioned by 4imprint and conducted by Ginger Polls (May 2020).
Respondents: 1500+ Consumers & UK workers, between 18-65 years old.