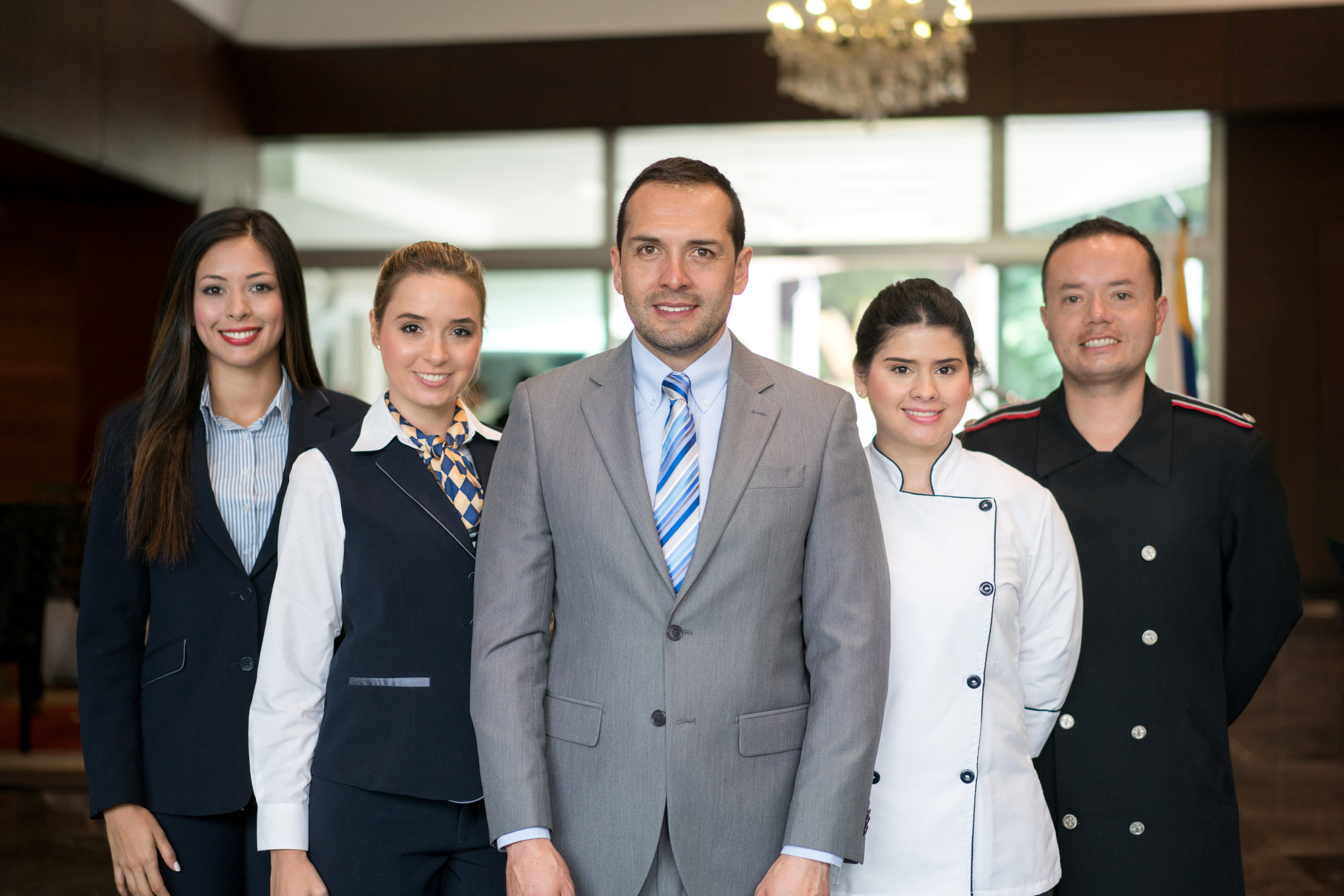 How effective are corporate uniforms as a marketing tool, and how do they compare with other platforms such as online advertising?
When you consider the benefits of branded corporate uniforms, what comes to mind first?
For many, it will be the fact that they provide an easily identifiable point of contact to visitors. Indeed, a survey carried out by OnePoll for 4imprint revealed that nearly seven in ten people find uniforms helpful when they walk into a retail or office environment.
But the benefits of staff uniforms extend far beyond helping people find out who to talk to, as they could also be a great marketing tool.
Creating a consistent brand identity is a constant priority for marketers, with every aspect of how a company presents itself needing to follow a certain set of brand guidelines.
Everything from a company's Facebook page to its headed notepaper must feature the right branding, imagery and colour scheme. Otherwise, it's difficult to convey a coherent message to customers and clients.
Since the very nature of branded corporate uniforms means they are highly visible and there to be noticed, they must be designed with the same mindset.
How corporate uniforms can boost your brand
According to the 4imprint survey, almost three-quarters of Britons regard branded corporate uniforms as an effective marketing tool.
One common view was that they can help to create a positive perception of a company straight away, especially when compared with other promotional methods.
For instance, more than half of those polled agreed that branded corporate uniforms are more effective than internet advertising when it comes to creating a good first impression about a firm.
Similarly, more than four in ten said they can be a better way of creating a positive first impression than TV advertising. Around the same proportion said they think branded workwear is more effective than outdoor advertising in making a good first impression.
And perhaps most significantly, nearly four-tenths of respondents rated uniforms over word-of-mouth marketing when it came to conveying a favourable image straight away.
Marketers will have heard lots of hype about the importance of word-of-mouth marketing – and rightly so. In fact, a separate study by consultancy McKinsey found that more than 80 per cent of consumers place the most trust in recommendations rather than a brand's own marketing efforts. Furthermore, figures showed that word of mouth is the main factor behind 20 to 50 per cent of all purchasing decisions.
But the stage where a person is weighing up a purchase and actually parting with their money comes much later in the customer journey. The importance of making a strong first impression shouldn't be underplayed, particularly in a crowded marketplace.
Staff know uniforms can create brand identity
Employees also recognise the advantages uniforms can have in conveying a certain message to customers and clients. When asked why they might prefer to wear a uniform to work, nearly one in five said it could help to create a good brand identity.
It's interesting that employees are acknowledging this aspect of wearing a uniform, and suggests that being kitted out in branded workwear could make staff more conscious that they are representing their wider organisation day after day.
Sources
Independent research commissioned by 4imprint and conducted by One Poll in April 2018.
A new way to measure word-of-mouth marketing McKinsey & Company.