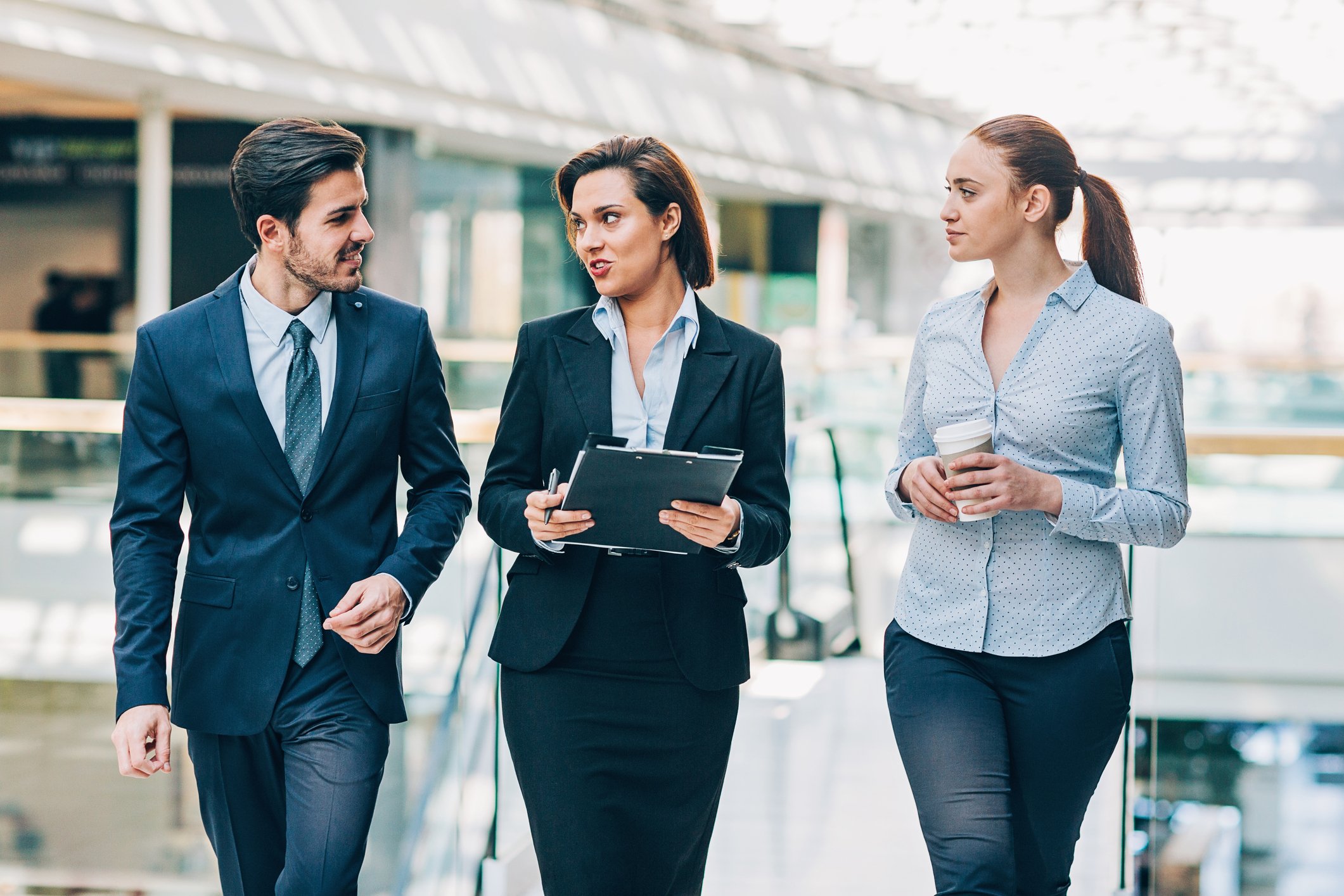 What effect could corporate workwear have on your employees' morale and productivity?
Do you ever get stressed thinking about what to wear to work? If so, you're not alone, as more than four in ten UK employees admit to worrying about what clothes to put on.
It's understandable why so many of us are anxious about workplace attire, as there are lots of issues to consider. Is it practical? Is it appropriate? Is it comfortable? Juggling all of these variables can be a minefield that employees have to manage and get right every working day.
Deciding what to wear on the first day in a new job can be even more difficult.
In fact, a survey carried out by OnePoll for 4imprint found that nearly three-quarters of people feel their first day at work could be made easier if they were given a uniform to wear, rather than be expected to choose their own outfit.
So, why exactly do so many people feel branded clothing would make their life easier?
Team spirit
Both longstanding and new members of staff all want to fit in with their colleagues and corporate workwear can go a long way towards fostering that sense of team spirit and camaraderie.
According to the 4imprint survey, nearly one in three people would prefer to wear a uniform to work because it would help them feel part of the team. Meanwhile, a similar proportion said branded clothing would help them automatically fit in, while many said they want to look the same as everyone else.
Additionally, more than 27 per cent of those polled said they don't want to spend a long time choosing what to wear for work, while nearly 16 per cent admitted they don't always know what's appropriate.
Branded clothing helps staff make a better first impression
One interesting finding of the survey was that nearly one in ten people feel they would make a better first impression on others if they were wearing branded clothing. Meanwhile, more than eight in ten respondents agreed that they'd feel more comfortable making a positive first impression if they knew their clothes looked good.
Uniforms help new starters settle in
As we stated earlier, nearly three-quarters of people believe their first day at a new job would be simpler if they were given a uniform. That's understandable, when you consider that more than 20 per cent of survey respondents admitted to spending between ten and 19 minutes picking an outfit to wear on their first day the last time they started a new job.
A further 14 per cent spent between 20 and 29 minutes choosing what to put on, while a similar proportion spent between 30 and 39 minutes going through their wardrobes.
While many might see this as baffling, it's a reflection of just how much stress and anxiety can be created by wanting to look the part at work.
Of course, it's great that people care about the image they convey and that they want to create a good first impression. But surely employers want their new hires to turn up feeling motivated, engaged and enthused about the opportunities that lie ahead, not consumed with worry that they don't look quite right.
According to the 4imprint survey, 78 per cent of UK employees believe their organisation did make them feel welcome, engaged and part of the team when they first joined.
Interestingly, 20 per cent cited their employer giving them a uniform as an example of how they were made to feel welcome.
This is a good reflection of how branded clothing is generally seen to create a sense of team spirit, enabling new arrivals to feel part of the wider group almost immediately.
Source
Independent research commissioned by 4imprint and conducted by One Poll in April 2018.